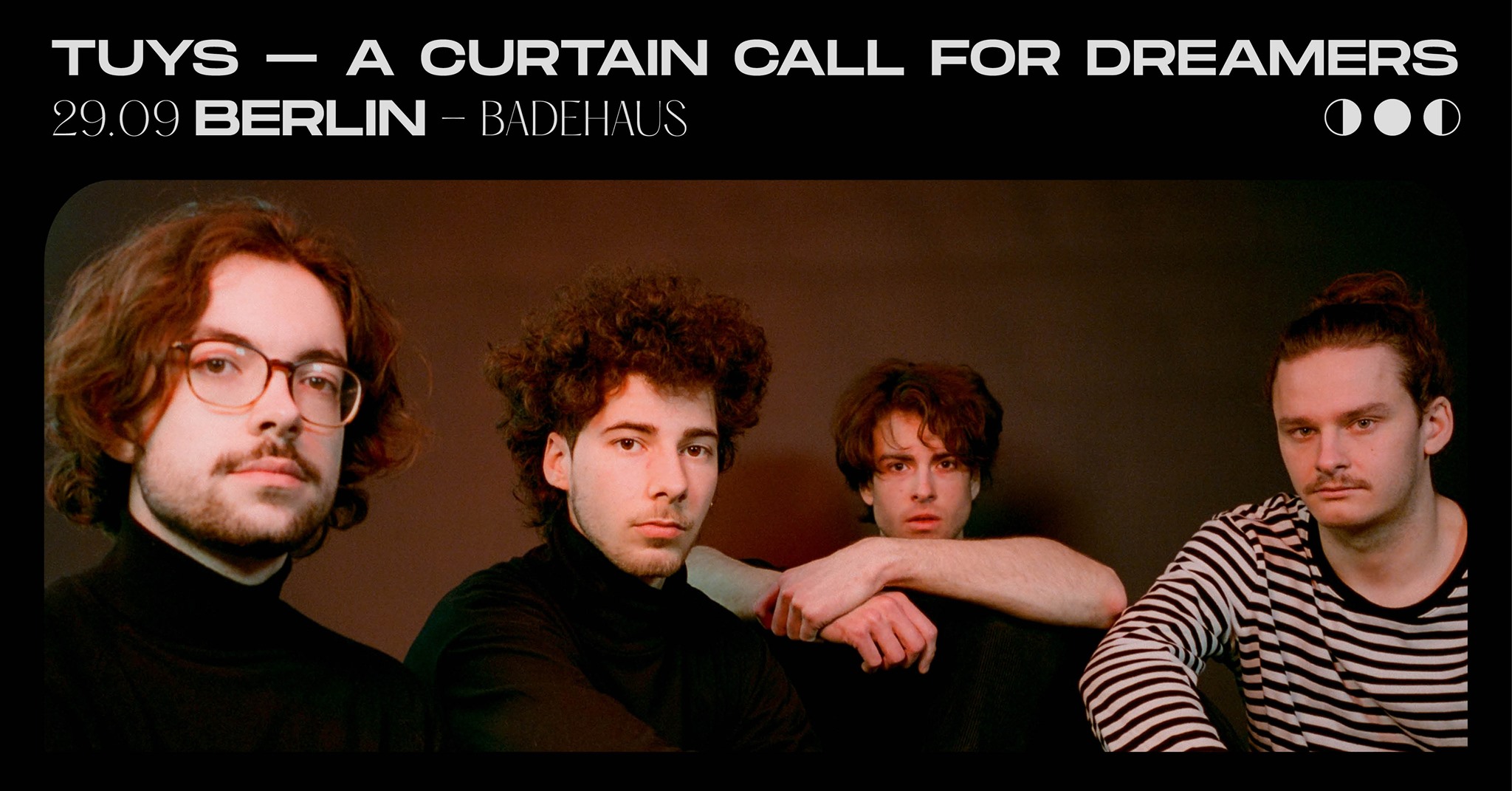 Mi 29.09.2021 | 19:00 UHR
TUYS
TICKETS
FB-EVENT
With their five-part series "A Curtain Call for Dreamers", TUYS have set out on a dreamy journey into the realms of psych pop to mingle elements of music and digital theater.
Since the release of the first episode "Papaya", the series has accumulated about 100.000 views on YouTube. The songs have been integrated into the rotations of, among others, Deutschlandfunk Nova, Eldoradio or RTL Radio Lëtzebuerg, and have been added to Spotify's "New Friday Belgium" and "Indie Goesting" playlists, while indie heroes Leoniden added "Papaya" to their "#staythefuckhome" playlist. "Hungry For More" appeared in Deezer's "Freitag alles neu" and put TUYS on Spotify's cover for their "Made in Luxembourg" playlist.
"A Curtain Call for Dreamers" was written for stages, and that's where it will finally be taken in Fall 2021.