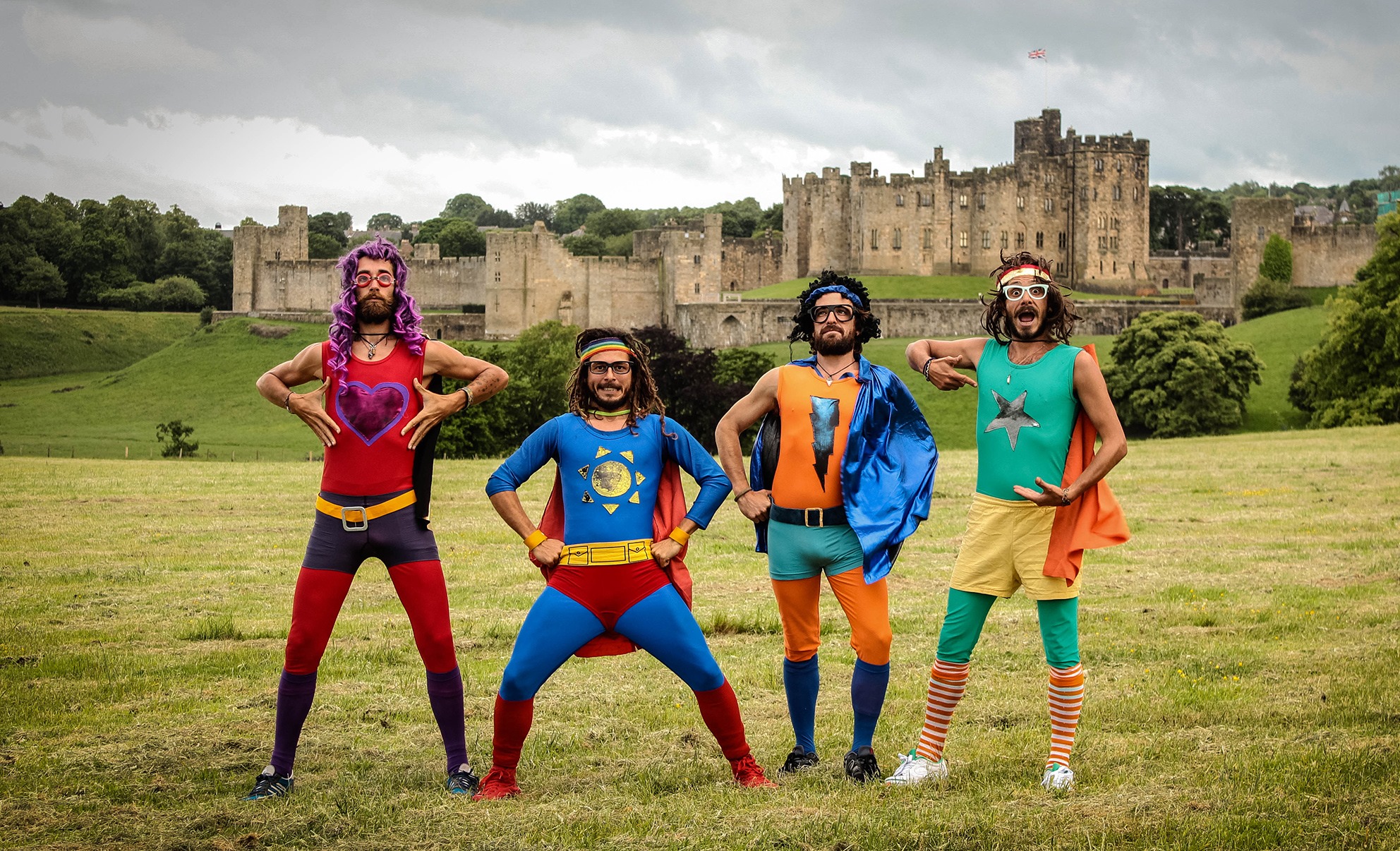 So 13.09.2020 | 20:00 UHR
ABGESAGT: Super Cumbia y la Liga de la Alegría
TICKETS
FB-EVENT
Das Konzert ist leider abgesagt. 
La Bomba Cumbia Party Berlin & MirMix – Global Music Club present Super Cumbia y la Liga de la Alegría (Super Cumbia and the League of Joy) – a group of economic heroes from the planet "Cumbión" live in Berlin!
Warmup by DAGVII.
Tickets: https://mirmix-club.tickettoaster.de
They arrived on Earth to protect us from sorrow with their POWER CUMBIA!
Through dance, humour and colorful coral songs, they revitalize our whole body to get us moving without shame, because "life is made for another thing …"
In their mission to make the inhabitants of this planet more joyful and conscious, Super Cumbia and the League of Joy, they dedicate 100% of their time traveling across all the continents, planting the Energy of the "CUMBIA del Monte", a powerful rhythm able to exorcise us instantly from bad habits.
Welcome to the Cumbia Reflection. Welcome to the CHANGE-CUMBIA!
Spotify: https://spoti.fi/395ddz5
***español***
SUPER CUMBIA Y LA LIGA DE LA ALEGRÍA es un grupo de económicos héroes provenientes del planeta "Cumbión".
Llegaron a la Tierra para protegernos de las penas con su POWER CUMBIA !
A través del baile y el humor, y de coloridos cantos corales, revitalizan todo nuestro cuerpo para ponernos a mover sin vergüenza, porque "la vida está hecha pa otra cosa…"
En su misión de volver más alegres y conscientes a los habitantes de este planeta, Super Cumbia y la Liga de la Alegría, dedican 100% de su tiempo en viajar por todos los continentes sembrando la Energía de la "CUMBIA del Monte", un poderoso ritmo capaz de exorsizarnos al instante de los malos hábitos.
Bienvenidos a la Cumbia Reflexión. Bienvenidos al CAMBIO-CUMBIA !