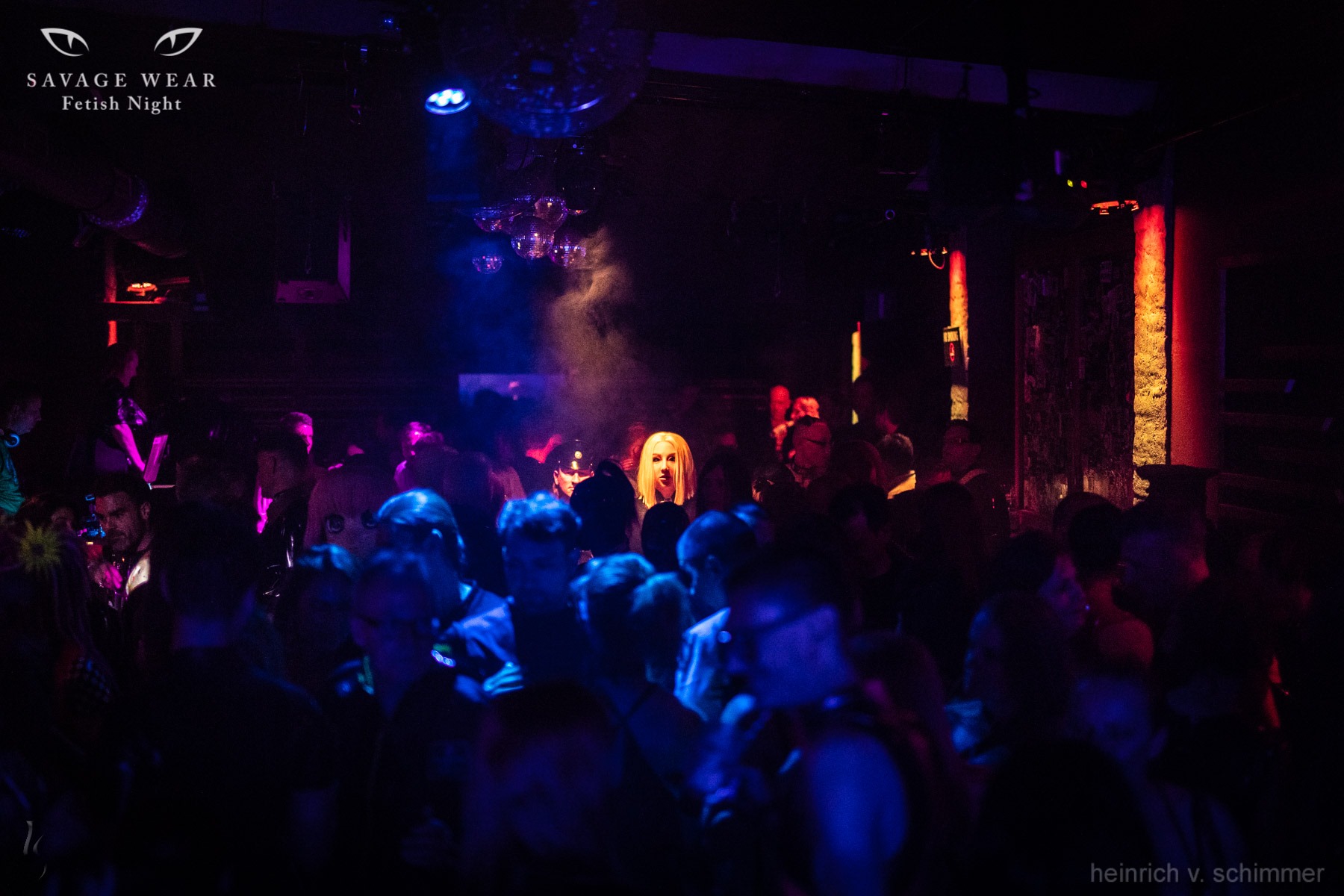 Mi 25.05.2022 | 20:00 UHR
Savage Wear Fetish Night 2022
FB-EVENT
Let's try it again!
Please read all details!
—–
"You gotta feel Berlin" 
The Berlin based latex label Savage Wear enrichs the great Fetish Weekend in Berlin with its own party, to bring guests, models, artists, designers and makers together for a relaxed night with cool drinks and dark sounds.
Meet other people, enjoy Berlin's best parties and celebrate with us.
~~~ Supporting the kinky scene since 2001 ~~~
Music at the Dancefloor: DJ Marvin (Dark Side, Insomnia, Königin der Nacht, Dark Friday, Kitkat)
Official Photographer: Heinrich v. Schimmer
Outdoor area
Cloakroom available, but no possibility to change clothes.
No dresscode, but of course, we love Latex 😉
Entrance: 5€
*** IMPORTANT NOTICE ***
A negative Rapid Test (Schnelltests) not older than 24 hours is needed to join the party. In Berlin you can find many test stations in every district, some are open until midnight. We recommend to get the test as early as possible during the day. There are no long queues anymore at the test stations.
Its important that the test has your name on it and that you show an ID at the entrace so that we can verify the name written on the test with your ID. Rapid Tests (Schnelltests) are free of charge
Stay safe, healthy, protect yourself and others.
Test-Stations can be found at: https://www.direkttesten.berlin/ or https://www.coronabike.de/standorte/
The Corona-Bike at REWE supermarket Warschauer Straße / Revaler Straße is open until midnight and sometimes longer. But we would recommend to get your test during the day.
—
Badehaus Berlin is located at the RAW area in Berlin Friedrichshain. Use the RAW entrance from Revaler Straße / Simon Dach Straße.
Pics from 2019 (Badehaus Berlin): https://www.facebook.com/media/set/?vanity=savagewear&set=a.10157271369362748
Pics from 2018 (Badehaus Berlin): https://www.facebook.com/media/set/?vanity=savagewear&set=a.10156334818232748
Pics from 2017 (Badehaus Berlin): https://www.facebook.com/media/set/?vanity=savagewear&set=a.10155230182027748
Pics from 2016 (Red Rooster):
https://www.facebook.com/media/set/?vanity=savagewear&set=a.10154147777027748
—-
Title Picture by Heinrich v. Schimmer