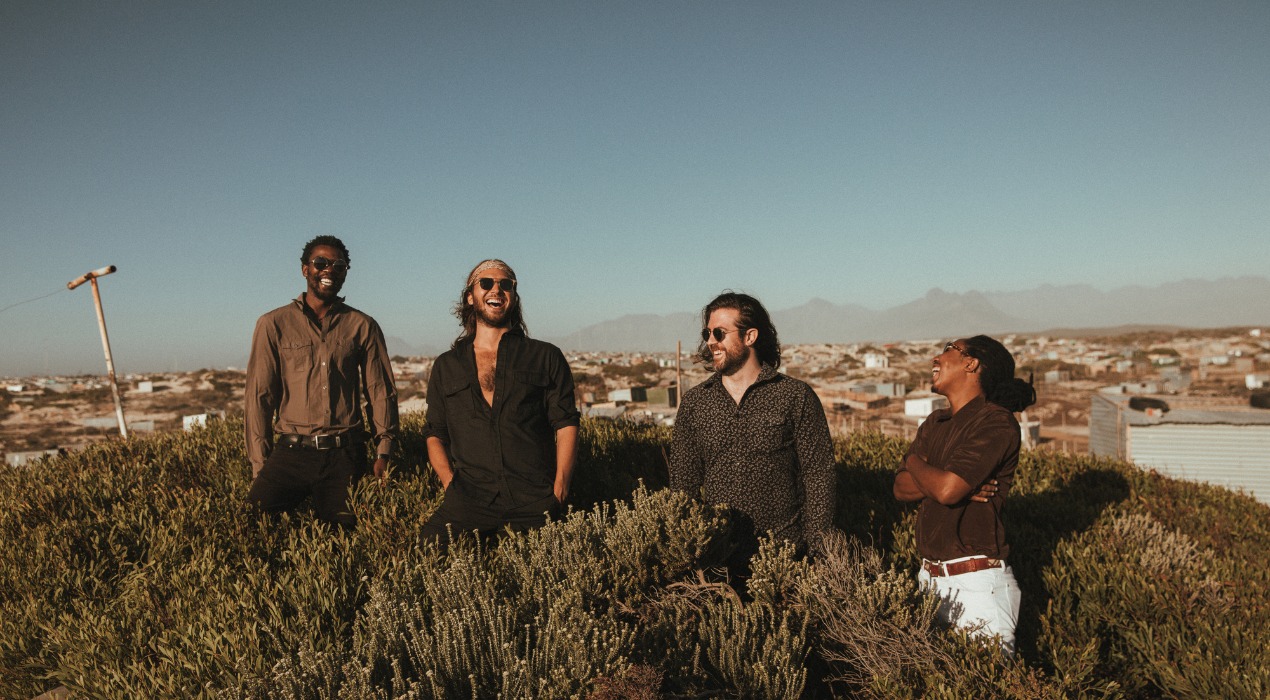 Sa 09.09.2023 | 18:30 UHR
Native Young (ABGESAGT)
TICKETS
FB-EVENT
"To all our European supporters – It's with a heavy heart that we have had to make the decision to cancel our upcoming show dates in Germany, Switzerland and Austria. I (Yannick) damaged my vocal cords on our last tour and have been undergoing intensive voice rehab since to heal. Unfortunately I had a recent infection of my throat which has led to my vocal cords becoming inflamed and strained. After being examined by my doctor this week I have been advised that as a result my recovery has been delayed and I will need to do further voice therapy – including a small surgery next month. The specialist ENT (Ear, Nose & Throat) doctor advised that going on tour would pose a serious risk of permanent damage to my vocal cords and could potentially result in me even losing my voice. He has advised a minimum recovery and rest time of 6 months before touring again which he is positive will allow my vocal cords sufficient opportunity to fully recover. With my voice as my tool in this life and my sacred vehicle for expression – I trust you can understand the decision and that health comes first always.
I'm heartbroken we can't perform for you but we are looking forward to a much bigger tour next year where I can give you the full spectrum of love and energy you deserve!
The show at Brass Bell on 19 August in Cape Town will go ahead as planned as my doctor has fortunately cleared me to play this one last show before undergoing surgery and beginning voice therapy.
I plan on spending the upcoming months healing and making my voice stronger than ever and I'll be using the time to finish production on a brand new Native Young album … stay tuned!
All Ticket holders will be refunded via the respective ticketing platforms.
Thank you for your patience, support and understanding. I look forward to seeing you on the other side with a golden voice and fresh new music!
All my love ❤️
Yannick"
09.09.2023
Berlin, Badehaus
Einlass: 18:30 Uhr
Beginn: 19:30 Uhr
Tickets gibt es für 22€ zzgl. Geb. unter www.schoneberg.de und an allen bekannten Vorverkaufsstellen.
🎶 www.bit.ly/3XavBRD
Beginning in the townships of Cape Town as a recording experiment for South African songwriter and producer Yannick Wilde – Native Young has transformed into a supergroup of rotating talent from all walks of life. A true sonic chameleon, their ever changing sound is a fusionn of anthemic uplifting vocals, electronic folk and raw African rhythm.
Having garnered a SAMA (South African Music Award) for 'Best Alternative Album' with their debut LP 'Kings', along with playing stand out sets at international festivals – Fusion (Germany), Zermatt Unplugged (Switzerland) and Lake of Stars (Malawi) – the project has captivated the hearts of an international audience across Africa and Europe.
As for the future, Native Young will be promoting a collection of new singles in 2023 beginning with the infectious summer track 'Pamela' followed by the release of a brand new EP 'Kasi Girlz'. The collective will then head out on tour in September playing exclusive showcase performances and headline shows in Europe to support these new releases. Thereafter the brotherhood plans to retreat into rural South Africa to finish recording their highly anticipated sophomore album – scheduled to drop in 2024.
Music is that ephemeral expression that seems to connect us all and It's this sentiment that boldly shines in the raw and colourful tale of Native Young.