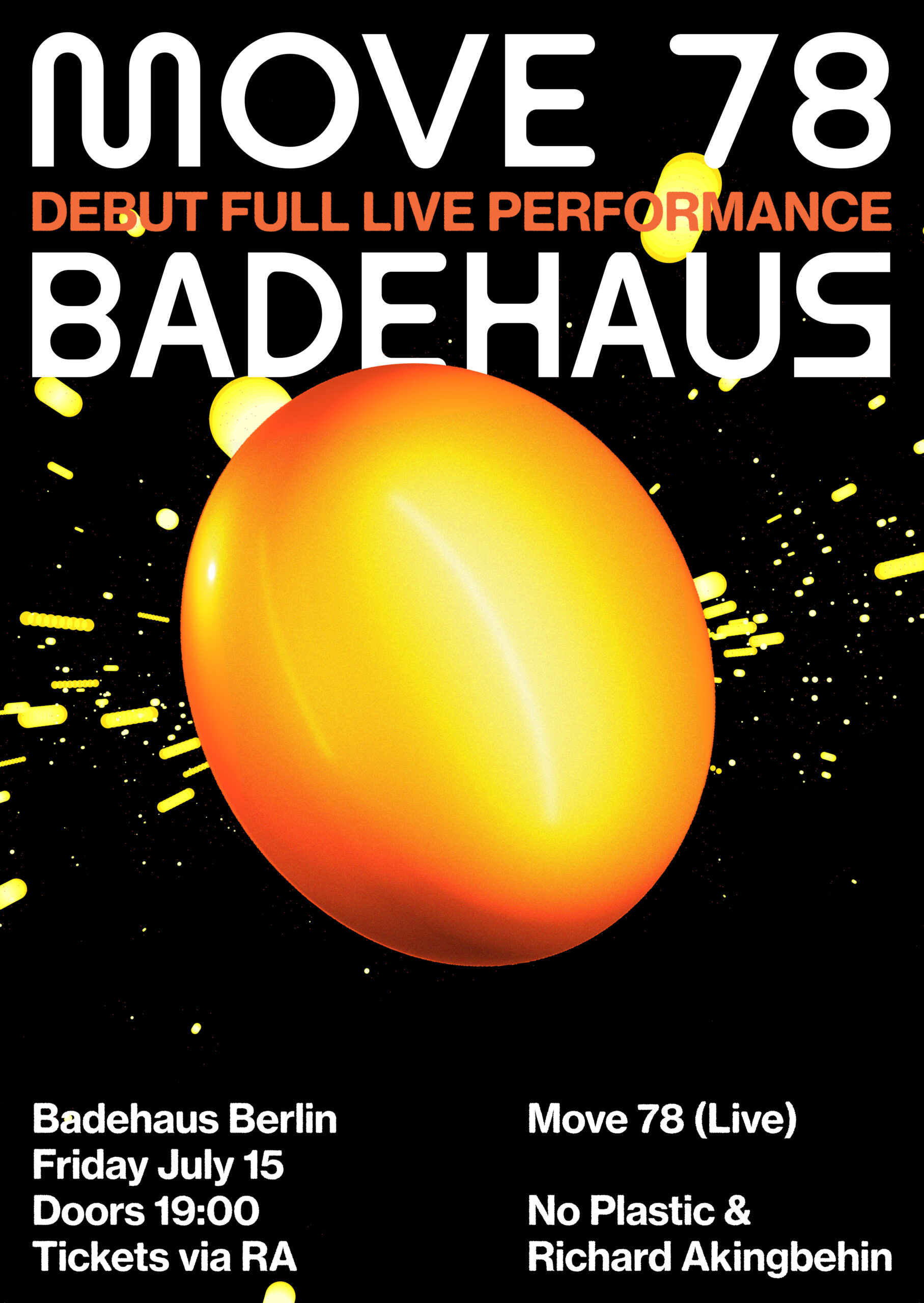 Fr 15.07.2022 | 19:00 UHR
Move 78 [live]
TICKETS
FB-EVENT
15.07.2022
Badehaus Berlin
Live: Move 78 + Special guests
DJs: Richard Akingbehin B2B No Plastic
Move 78's debut full live performance, showcasing their unique style of free-flowing improvised jazz and programmed, automated hip-hop.
The Berlin-based four-piece band consists of Doron Segal (keyboards), Nir Sabag (drums), Hal Strewe (bass) and Aver (sampler). They will be performing the entirety of their debut EP "The Algorithm Smiles Upon You", alongside new material from their forthcoming LP "Automated Improvisation". They will be joined on stage by special guests who feature on these albums.
George Patrick (aka No Plastic) & Richard Akingbehin are the founders of Berlin-based community radio station Refuge Worldwide, which was launched in January 2021. The station works in solidarity with grassroots and non-profit organisations, broadcasting weekly from Weserstraße 166, 12045 Berlin Neukölln.