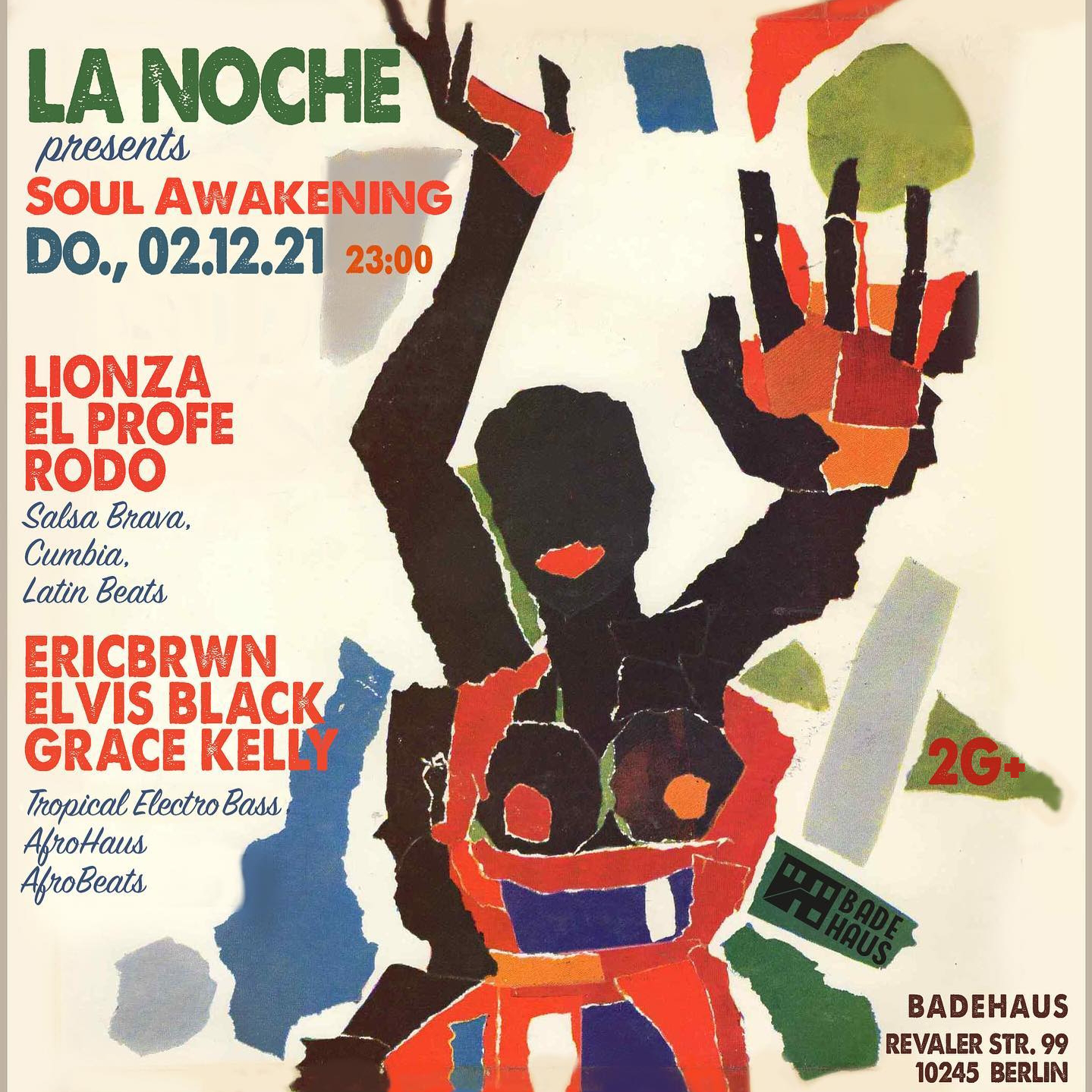 Do 02.12.2021 | 23:00 UHR
La Noche Presents: Soul Awakening
FB-EVENT
02.12.2021
Badehaus Berlin
Doors: 23:00 // Entry: 10 EUR
**2G+ – Vaccinated/Recovered + Tested (24h Rapid Test or 48h PCR Test)**
Why wait for the weekend to enjoy ourselves?
Let's do it the Berlin way and tune into the weekend early and reward ourselves on Thursday the 2nd December.
Join us for what will be our last party of 2021!
Let's overcome the winter blues, awake our tired souls and gather in our tropical haven in @badehaus_berlin with the freshest Afro & Latin grooves.
As usual, we have two floors for you;
Salsa Brava, Cumbia and Latin beats with our resident salsa master Lionza @lionza.music
https://soundcloud.com/lionza-music along with #Rodo and #elprofe.
On our Afro-vibes floor, we have
Elvis Black @evs_casn from @emea.collective with sick afrobeats,
Erickbrwn
@ericbrwnofficial with his rhythmic Afrotech/Tribal House,
https://www.facebook.com/ericbrwnofficial https://soundcloud.com/rugsound
and
@djgracekelly with her tropical electro base.
www.facebook.com/djgracekelly
www.soundcloud.com/djgracekelly
We can't wait to see y'all 🔥