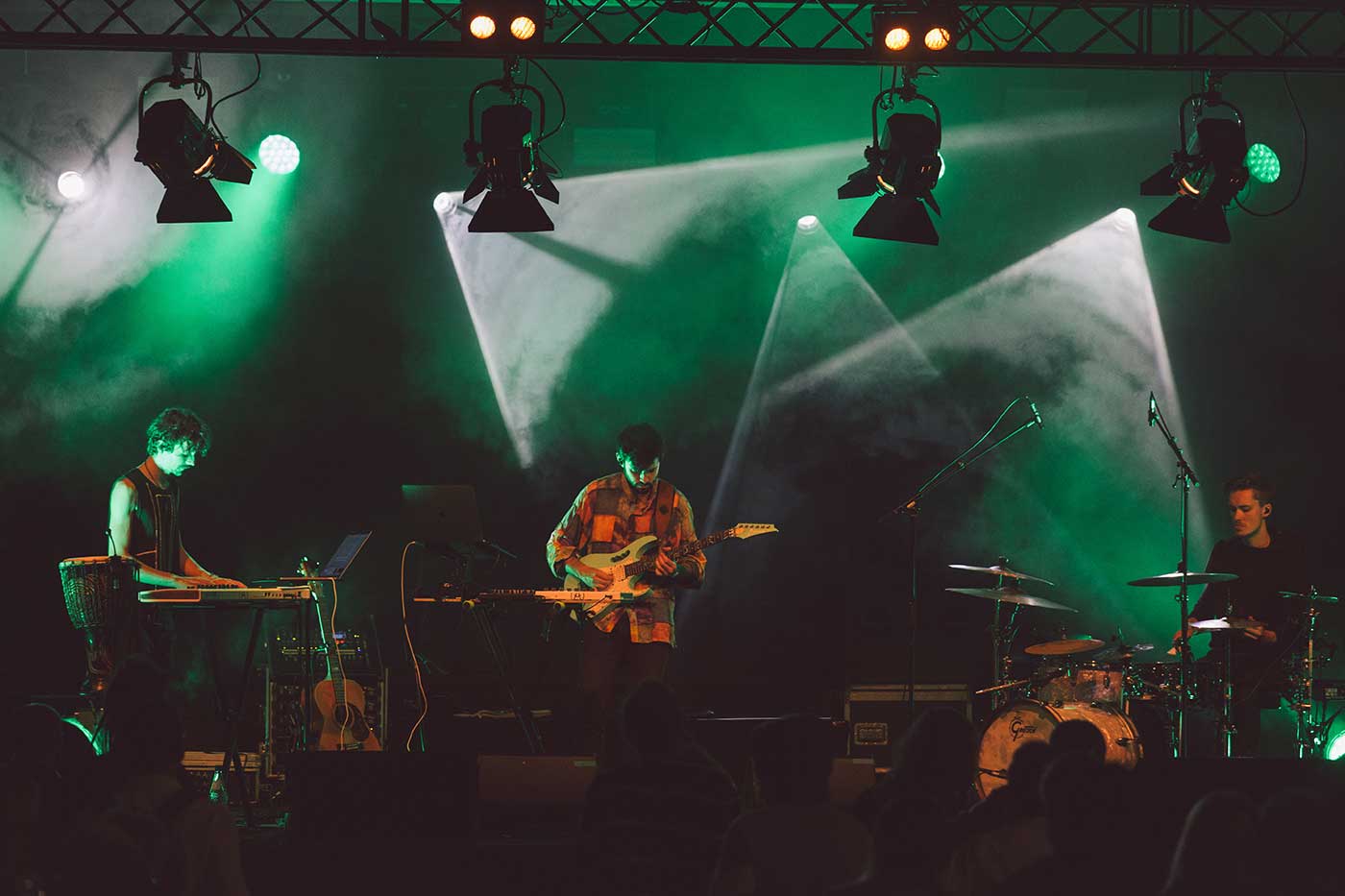 Sa 23.10.2021 | 20:00 UHR
KLANGPHONICS
TICKETS
FB-EVENT
KLANGPHONICS //
Deep House. Live.
Doors: 20 Uhr // Tickets: https://vvk.link/bhpnv
***
Die Veranstaltung wird unter Einhaltung der 2G-Regelungen stattfinden.
***
Gefördert von: Die beauftragte der Bundesregierung für Kultur und Medien und Initiative Musik im Rahmen des Förderprogramms Neustart Kultur.
Hinweis: Das Konzert findet leider ohne CATS & BREAKKIES statt. Statement der Band:
"Hello everyone, we are very sorry to announce that due to the current COVID-restrictions of dancing events in Berlin the band "CATS&BREAKKIES" cannot be part of the show with Klangphonics at Badehaus on the 23rd of October. The show on the 23.10 will still take place, but only with Klangphonics, not CATS&BREAKIES. However, we are happy to announce there will be a 2nd concert on "DATE" where both bands will perform.  All current tickets remain valid for the Klangphonics show on the 23.10. Anyone who wishes to have to their current ticket refunded in order to buy one for the new date can do so. We look forward to seeing you soon."
KLANGPHONICS are a trio that produce and perform live electronic music. By using a combination of acoustic instruments and electronic elements, they bridge the gap between producer and live band.
This results in a very natural, organic sound, whilst still retaining the energy associated with deep house and melodic techno. Onstage, drums, guitar and diverse percussion are blended with synths and sequencers, creating a performance that works as well in a club as it does in concert.
Maxl Walmsley Pledl – Guitar, Synths & Production
Ben Kopfnagel – Drums & Percussion.
Markus Zunic – Synths, Saxophone & Percussion.