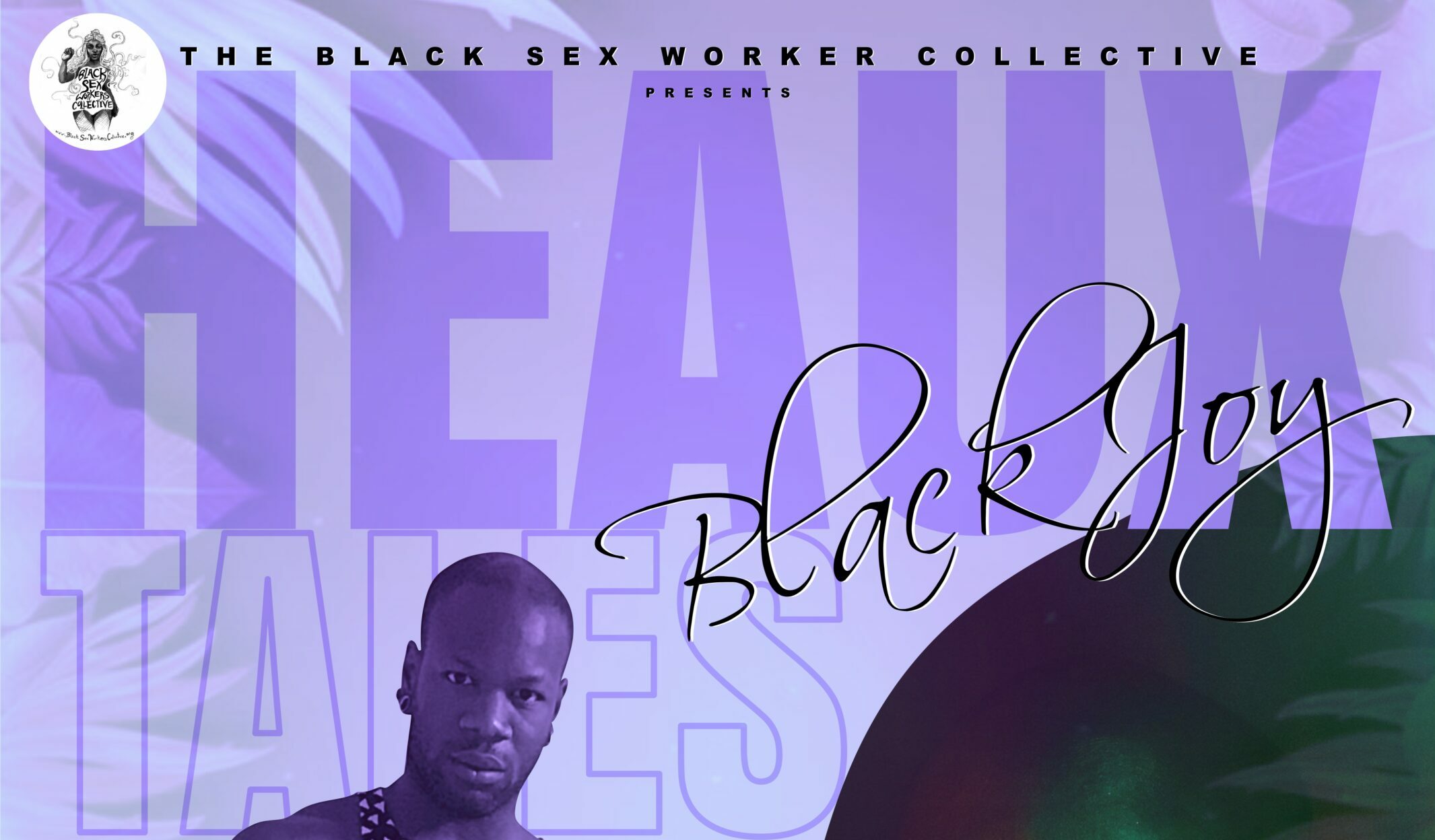 Sa 25.02.2023 | 19:00 UHR
HEAUX TALES by The Black Sex Worker Collective
TICKETS
FB-EVENT
When: Feb 25th at. Doors 7, show at 8.
Where: Badehaus at Revaler str 99
Tickets: thebswc.eventbrite.com
€15 adv
20€ at the door
other ticketing options available
Heaux Tales: Black Joy is a celebration of Black sex work and Black Sex Workers, because  hunty, we ain't tragic and striving we are magic and thriving! And we deliver! Get your ass to the door by 7 so you can get liquored up and get a front row seat for some world class ass shaking, dripping-with-juice storytelling, and live performances by some of Berlin's most scandalicious alternative nightlife acts. Heaux-stess MF Akynos will be your guide for the evening as you get turnt out by notorious performance artist/pro-dom squirtastic stripper-warrior Frau Lexi Dark, queer porn exhibitionist Bishop Black. Try your luck at Sex Worker bing-heaux and have the chance to get some exclusive Black Sex Worker Collective merch and info about the cause at the BSWC booth. And just so you know, it is Black History month, so spend some time with us and hear our tales of joy and ecstasy. #NotTragic
MF Akynos is an interdisciplinary artist, community organizer and self proclaimed and internationally renowned Black heaux with the best Black box on 5 continents.
She founded and is the ED of the global organization The BSWC. She's a stripper, an acrylic nail enthusiast, a cook whose food is inspired by her Jamerican background, a world traveler, money spender and first class misandrist. Her pronouns are bitch, sex worker, king, hor.
Bishop Black (they/them) is a Berlin based porn performer, sex worker, dancer, self-proclaimed exhibitionist and all-round charmer. Bishop lives in Berlin where they made quite a splash in the queer porn scene. They have worked with some of the industry's most provocative figures including Venice Biennale artist Shu Lea Cheang, directors Bruce LaBruce, Erika Lust, Poppy Sanchez, Jennifer Lyon Bell and Morgana Muses. In their stage and screen performances Bishop regularly addresses themes of sexual fluidity and race using mythology, occultism, queerness and dance.
Frau Lexi Dark is a Berlin based Showgirl and Dominatrix . A member of the BSWC, the mistress has performed on countless stages in Europe in productions with the Berlin Stripper Collective &  is the co-founder of the House of Sex Machine to name a few. This socialite of the Berlin underground, she is a staple at KitKat and Gegen parties. Known for her ability to squirt on demand, her shows are an exploration of high femme Fatale raunchiness & sublime fusion of dark fantasy and alluring performance