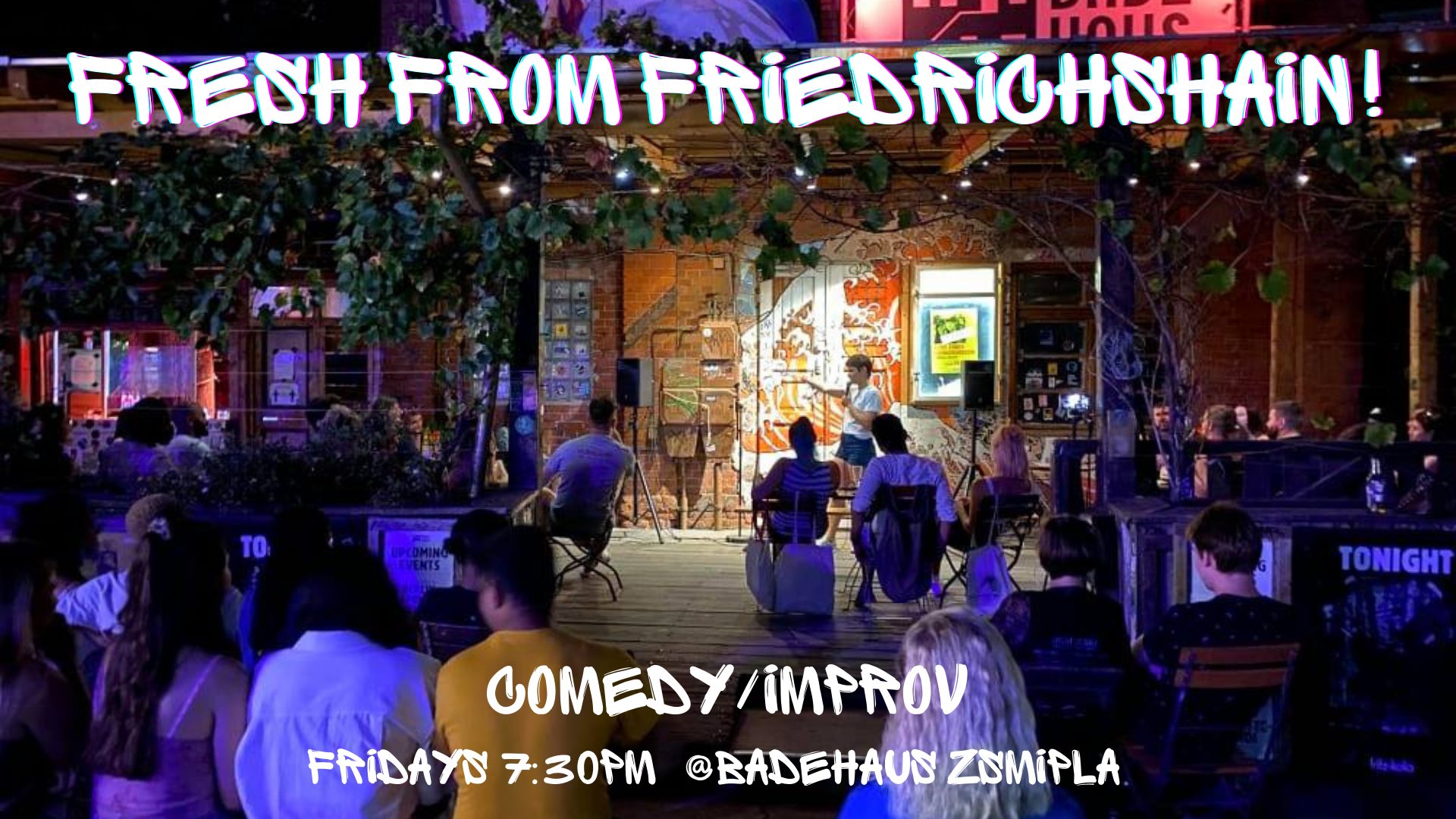 Fr 11.06.2021 | 19:30 UHR
Fresh From Friedrichshain! Comedy, Hip Hop and Live DJ!
TICKETS
FB-EVENT
Fresh From Friedrichshain! The Outdoor Comedy Party!
From the spicy streets of LA and Kampala, we're bringing great tastes of comedy, music, and improv to the Freaky Streets of Friedrichshain!
Join us for the best music, best drinks and mediocre comedians!
Just a 6 minute walk from Warschauer Station! Get off the Tram and Jam!