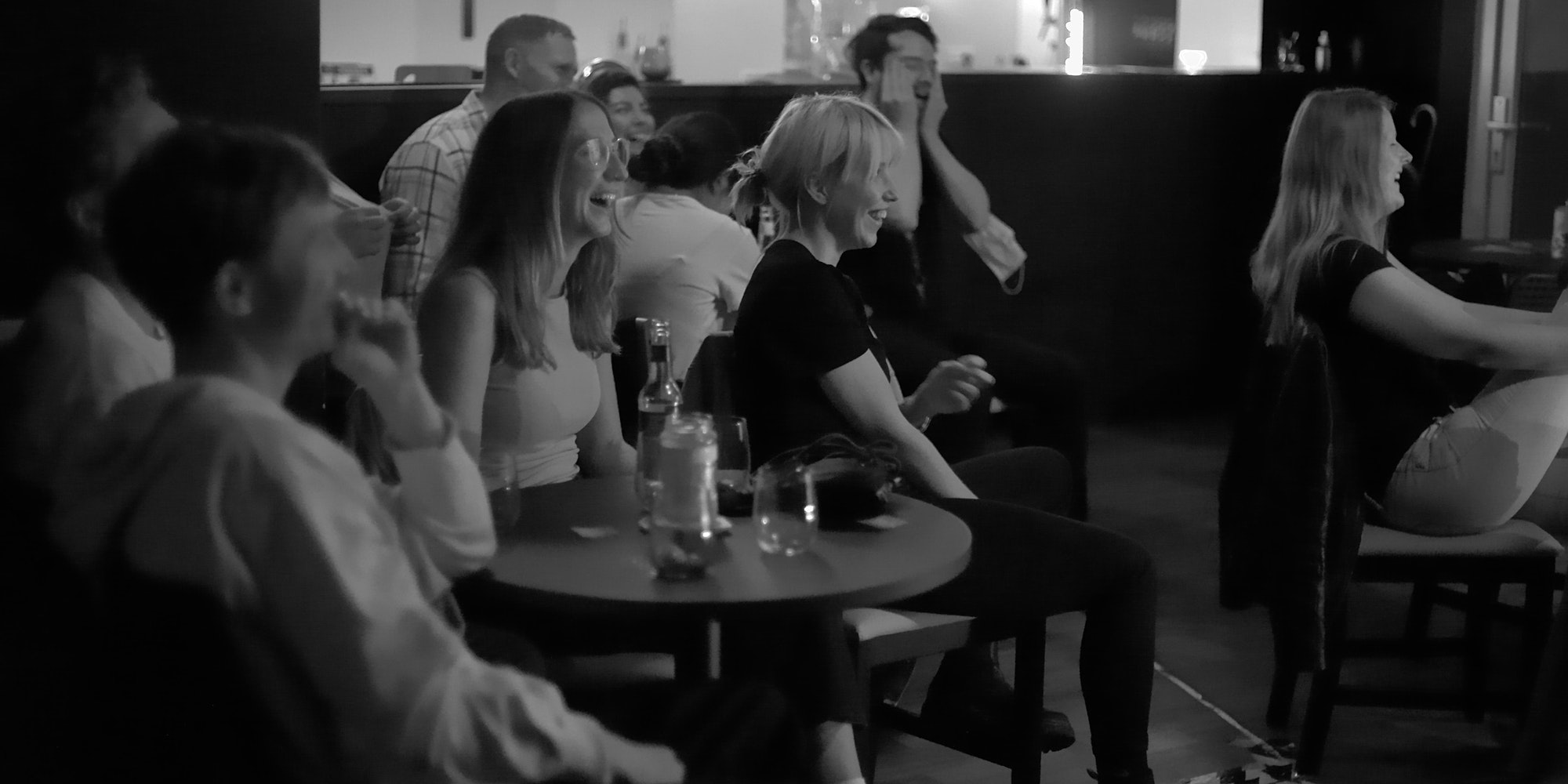 Sa 12.06.2021 | 20:00 UHR
English Stand Up – Propaganda Comedy
TICKETS
FB-EVENT
English Stand Up – Propaganda Comedy – Culture Shock #8 – Middle East (OUTDOOR)
LIVE COMEDY IS BACK, EVERYONE!! We are doing an outdoors, safe, soically distant and covid-compliant event at Badehaus Berlin.
This month it's all about Middle Eastern cultures. We're sure this is gonna be a love fest.
Come and strain your laugh muscles. Turn that frown upside down. Let's bring some smiles and laughs to the Middle East.
Due to our compliance with restrictions (like socially distanced seating) we have limited capacity. So, get your tickets NOW!
Have you lived in different countries and are somewhat confused about your national / international identity?
Then this is the show for you – Culture Shock is a comedy series that celebrates cultural diversity and elevates any identity to that of global world citizen.
In our 8th edition we will celebrate Middle Easterncultural identities with an impressive set of brilliant comics.
Come laugh and learn all about the different cultures these comedians represent in a night of non-stop laughter!
doors 8.00pm, show 8.30pm // Tickets Available Now!
7€ at our other live events (like Laughing Spree Open Mics every Monday & Tuesday).
8€ (+fees) group tickets,
9€ (+fees) Early Biird tickets,
11€ (+fees) discounted eventbrite tickets,
15€ at the door