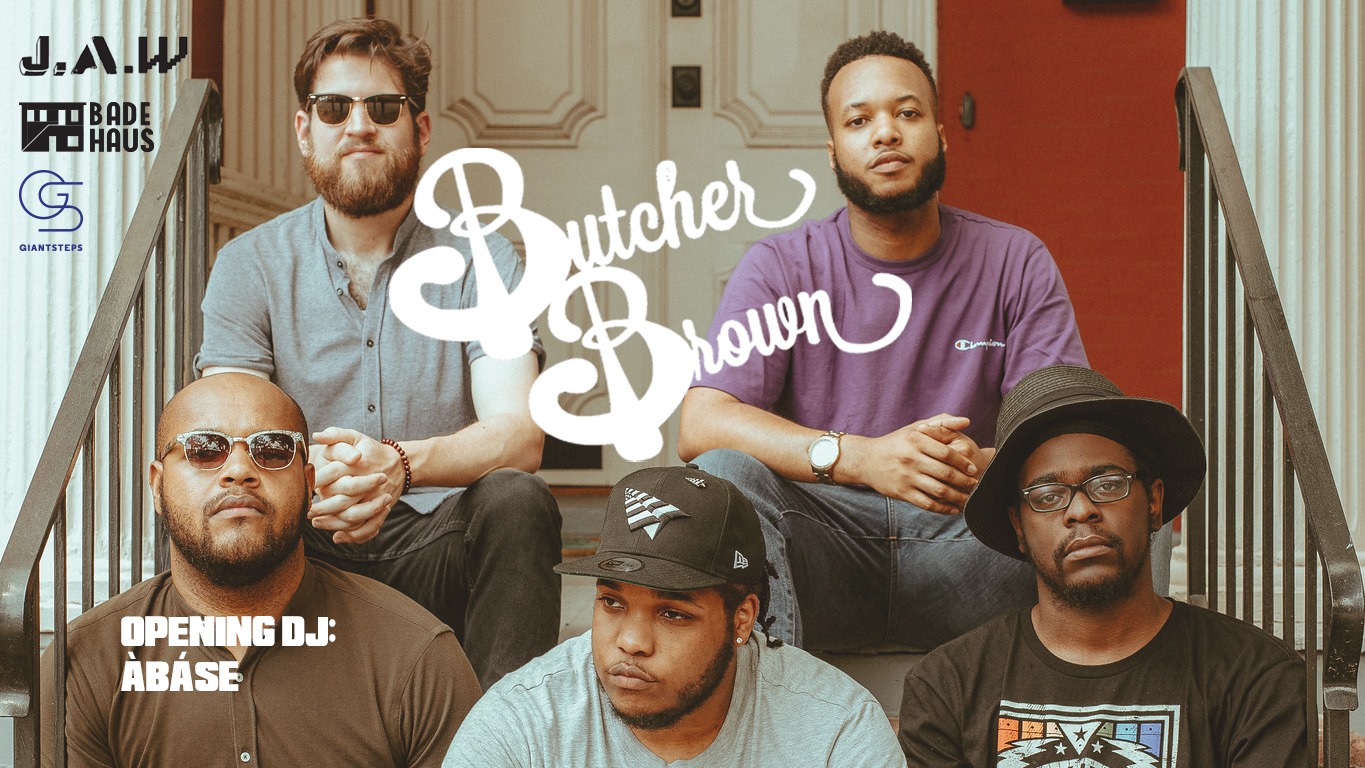 So 04.10.2020 | 19:00 UHR
POSTPONED | Butcher Brown
TICKETS
FB-EVENT
The show is postponed for 2021, new date will be announced soon!
The purchased tickets are still valid for that date, or you can get a refund here.
JAW Family, GiantSteps and Badehaus Berlin proudly present:
Butcher Brown
30.03.2020 Badehaus Berlin
Doors: 19:00 / Start 20:00
Tickets: http://bit.ly/butcherbrownbadehaus
Butcher Brown is an up-to-the minute throwback to the great progressive jazz bands of the 60s and 70s. Whilst all members were born after the mid-70s golden age of fusion, their modern, hip-hop-inflected funk has rich echoes of Weather Report, Return To Forever, early Earth, Wind & Fire and, perhaps, a pungent whiff of Frank Zappa. Like those bands, Butcher Brown's unified sound comes from the intertwined talents of the five members, each bringing something unique to the mix.
Warm Up DJ: Àbáse