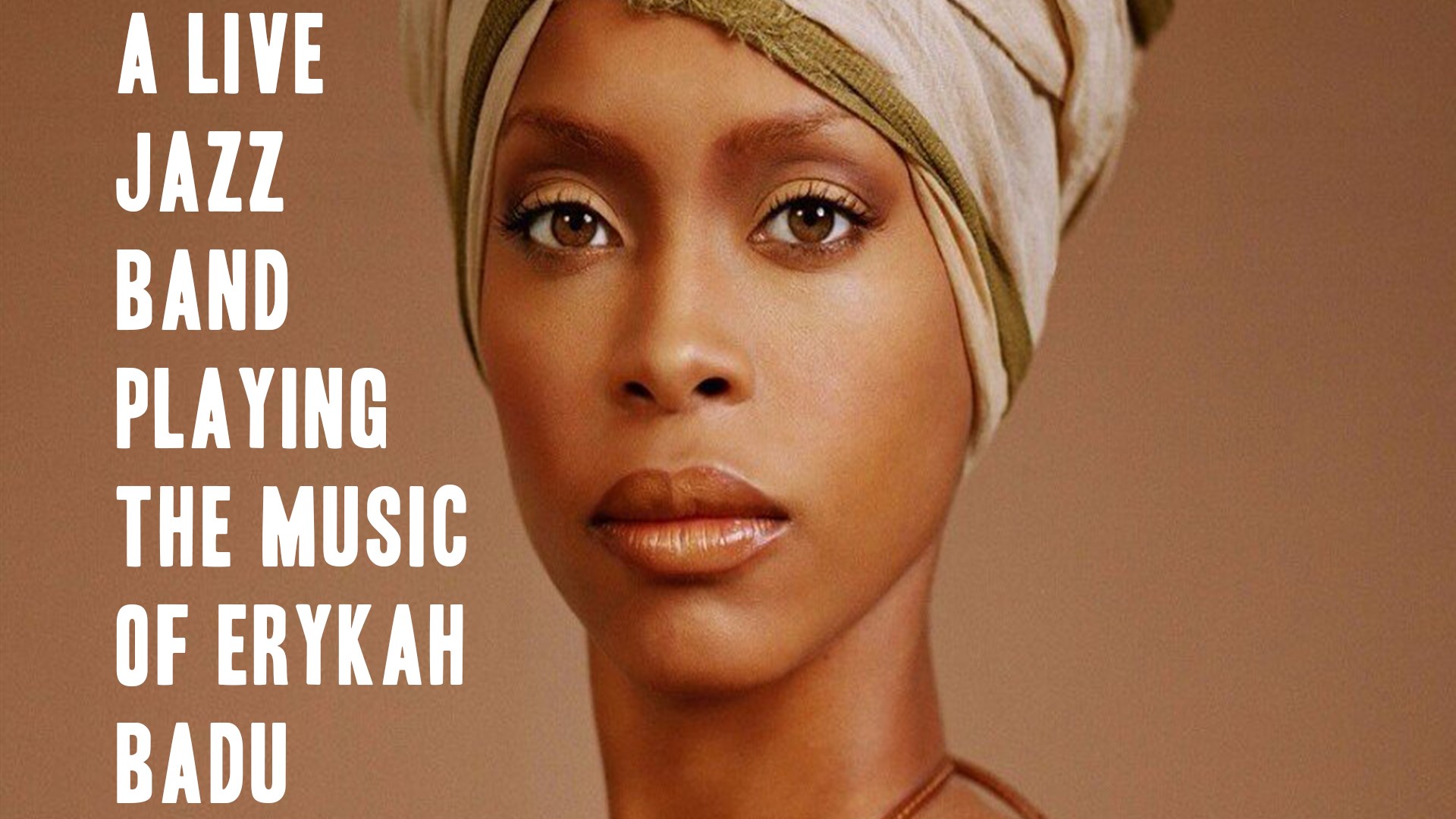 Fr 22.10.2021 | 18:00 UHR
A Live Jazz Band Playing Erykah Badu
TICKETS
FB-EVENT
This event finds place under the 2G-regulations. Guests must show proof of recovery or full vaccination to be admitted.
BackTracked are a Berlin-based electric jazz trio that plays live compositions inspired by famous hip-hop artists. By integrating original samples live on stage, whilst evolving much-loved classics in their own style, they have created a feel-good spectacle that is both nostalgic and forward-thinking in the same breath.
The project was born out of a coffee shop conversation. NTS Radio host Sameed had about putting a live jazz event on in Berlin. He sought out the best jazz players he knew and friend Matt Shapiro helped arranged the band. The band is a continuation of Sameed's NTS Radio show, where he takes pioneering hip hop artists and presents their samples in a rich tapestry – imagine the records Dr. Dre was listening to before he sat down to produce. The band have now taken this concept to the next level, rearranging pioneering hip hop artists such as Missy Elliott, Dilla and Outkast.
The band – Matt Shapiro (keys), Hiromu Seifert (drums) and Paul Breiting (bass) – work tirelessly arranging, curating and writing their sets. Matt arranges harmony and ideas, and Hiromu and Paul, having studied at the Jazz Institute Berlin, invoke a rich knowledge of jazz and pepper the arrangements with the subtleties and finesse.
Matt Shapiro was born in Manchester, lived in Leeds, and has been residing in Berlin since 2015, where he has become obsessed with playing hip hop and jazz. Whilst still exploring this music, he has returned to the music of his teens, using the tools he's acquired to pay tribute to the music that inspired him to become a musician in the first place.
Hiromu Seifert is a Japanese-German drummer, producer and composer based in Berlin. A serious drummer since childhood, he has had training in both African drumming (Ghanaian) well as classical percussion training. Hiromu is a graduate of the Berlin Jazz-Institute (JIB).
Paul Breiting, Berlin born and raised, has been consuming music since childhood. He dived into Jazz and began his studies at the Jazz-Institute Berlin with Marc Muellbauer and Greg Cohen. He has played in variety of projects such as (Die Therapie, Zaunkoenig, Sonra and Landers) and has recorded with Get Well Soon, Cherylin Mcneal and Parra for Cuva.
Gefördert von: Die beauftragte der Bundesregierung für Kultur und Medien und Initiative Musik im Rahmen des Förderprogramms Neustart Kultur.